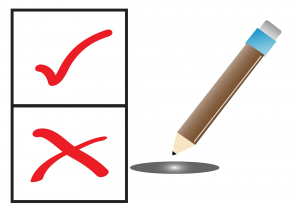 Right after 200 parishioners took part in our "house meetings", from which we as a parish have identified our five main parish priorities, there began our discernment process for the six elected members to our Parish Pastoral Council. The elections took place at St. Patrick Catholic Church on Sunday, March 11, 2018. As a parish, we are very grateful for the very fine slate of 13 parishioners willing to lead us. From those ballots, and the absentee ballots returned, these are the six newly-elected members of the Parish Pastoral Council – named in alphabetical order:
Chris Claude

Don Farrell

Monica Juma

Jennifer Sneed

Allen Stiles

Terry Woodard
For the official listing of all the candidates, a little bit about them, and their plans on how to engage the wider parish in making our top five priorities come to life and be implemented at St. Patrick, please click here.
Congratulations to these newly elected members of the Parish Pastoral Council!
Our first meeting of the Parish Pastoral Council will be this coming Thursday, March 22nd, in the St. Patrick Center's Braganza Room, beginning at 6:00 p.m. Besides these six, ex-officio members include: Deacon Eugene Champion, Ro O'Sullivan and Father Val Handwerker.