Our Partnership with R.E.P.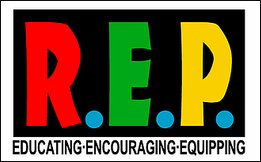 Refugee Empowerment Program recruit's youth participants through community outreach conducted by our cultural brokers and regular communication with local teachers who may refer their own students. However, the majority of our new participants arrive through word-of-mouth referrals from within the refugee and immigrant community. REP welcomes any participant born to refugee or immigrant parents regardless of the school she or he attends. REP recruits from public schools, all of which are Title I designees. REP currently serves over 300 students from over 12 different countries. We also work closely with Achievement School District in Memphis; TN. 95% of our participants will qualify for free or reduces lunch and 100% of participants will attend schools in which more than 50% of students qualify for free or reduced lunch.
REP Entrepreneur's Program will offer:
10 hours of homework help and targeted tutoring per week aimed to increase student understanding and completion of homework, and literacy and math skill gains.
4+ hours of project-based learning per week, focused on developing entrepreneurship skills that also improve students' English and math aptitudes
1.5 hours of a Writing Club to develop students reading and writing skills by learning about and practicing business, persuasive, and informational writing.
Education on personal and professional budgeting for at least 1 hour per week.
Students will work collectively on one joint social entrepreneurship project. 100% of the proceeds will be used to promote the sustainability of the next year's program, including $50 per student to open a bank account with Regions
Refugee and immigrant students are placed in grades based on age, rather than skill level, upon arrival into the United States. Students want to keep coming to REP for support because they see the benefits of participation in better grades, improved cultural integration, impactful mentor relationships, enhances self-worth and belonging, and positive relationships with staff, volunteers, and fellow participants. REP also works closely with teachers and school administrators to maintain connections between the school day and after-school. Teachers are very supportive of REP and encourage their ELL students to attend REP programming