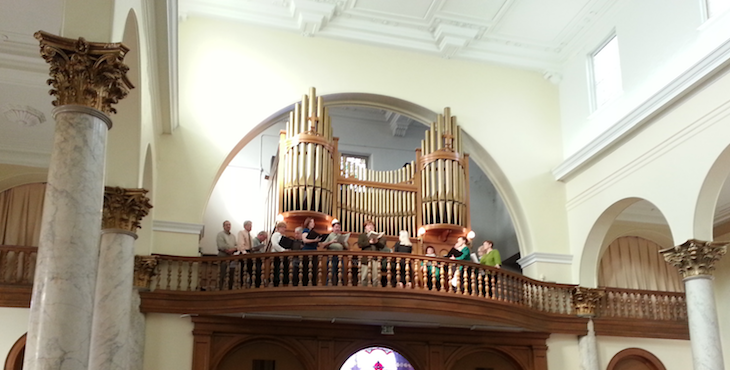 Church Ministry of Music
We seek to support St. Patrick's in being a vibrant, Spirit-filled community who come together in prayer and song to lift our hearts and minds to God, and carry that lively Spirit out in our service to others! We are currently expanding our diverse music ministry while incorporating varied musical styles to satisfy the spiritual longing within the congregation.
We are currently in quest of a part-time Music Director to help form a choir, Cantors, and instrumentalists to enliven the song of the Assembly.
If you are interested in receiving more information about this ministry, please contact Ro O'Sullivan at (901) 857-1987 or email: ro.osullivan@stpat.cdom.org or Allen Stiles at (901) 650-1726.
Earl Randle, Musician & Cantor
Sunday 8:30 am Mass
Natalie Nibert, Musician & Pianist
Sunday 11:00 am Mass
Russell Moose, Musician & Pianist
Sunday 5:00 pm Mass
Julie Farrar, Cantor
Victoria Godwin, Cantor
Kevin Kimberly, Cantor