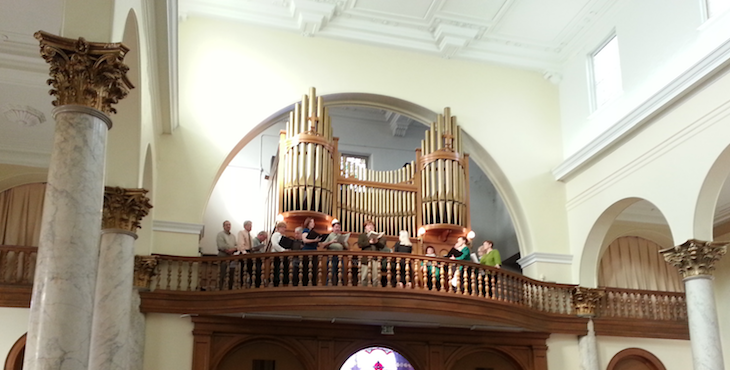 Church Ministry of Music
We seek to support St. Patrick's in being a vibrant, Spirit-filled community who come together in prayer and song to lift our hearts and minds to God, and carry that lively Spirit out in our service to others! We are currently expanding our diverse music ministry while incorporating varied musical styles to satisfy the spiritual longing within the congregation.
While we are searching for the best person to fill the role of Director of Music, we would love to lift up the gifts from within our own parish and beyond! Are you interested, or know someone who is, in filling that role, or any part of it (musician, Choir Director, Cantor)? We welcome anyone who has gifts to offer in the area of Liturgical Music! Do you plan an instrument? Is your voice your instrument? Do you just have a love for the music and hymns we sing at Mass, and may be interested in helping to select music appropriate for each Liturgical season?
Jenni Barr
Sunday 8:30 am Mass
Natalie Nibert
Sunday 11:00 am Mass
Alvin Abuelouf
Sunday 5:15 pm Mass
Cantors: Julie Farrar, 

Victoria Godwin, Sandy Heiss, 

Kevin Kimberly, 

Rusty Ramsey, John Rojcewicz, Dan Rojcewicz, Ian Rubin de la Borbolla