Faith Formation With Children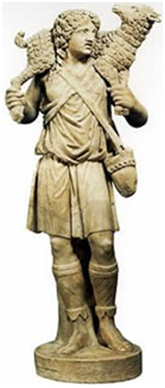 Catechesis of the Good Shepherd
If you are coming from another parish's PRE program, you may be wondering when PRE will start. What we offer here is at St. Patrick's is the Catechesis of the Good Shepherd, a Montessori-based program, developed by Sofia Cavaletti and Gianna Gobbi. It is the model of Catechesis chosen by the Missionaries of Charity around the world. St. Patrick's is one of the five parishes in our Diocese that offers this unique and richly rewarding experience for children approximately ages 3 to 13. It is a very different model from the classroom setting. The catechists present the most essential elements of our faith in a carefully prepared environment called an Atrium. Sacramental preparation is included as the child's readiness is determined first by their own desire, and in conjunction with the parents, catechists, and pastor.
For more information, contact Shannon Curtis at shannon.curtis@stpat.cdom.org or (901) 308-6831.
For more information about Catechesis of the Good Shepherd, visit www.cgsusa.org.
"The Catechesis of the Good Shepherd is an amazing approach to a contemplative catechesis for children, as developed through the work of Sofia Cavalletti and Gianna Gobbi. "CGS" is more than a catechesis for children. I believe that it is one of the new renewal movements for the Church, given to us by the Lord… allowing us a new way to receive and experience the gifts of the Lord through a contemplative listening of the Word and an active participation in the Sacraments of His Presence. I was introduced to this work while pastor at Saint John Neumann (in Lilburn, GA) and it has affected my own spirituality in a powerful way. Please allow me this personal request… to come and see how the Catechesis of the Good Shepherd may be a blessing in the lives of your people… the children and the teens and the adults of your parish community."


Bishop Talley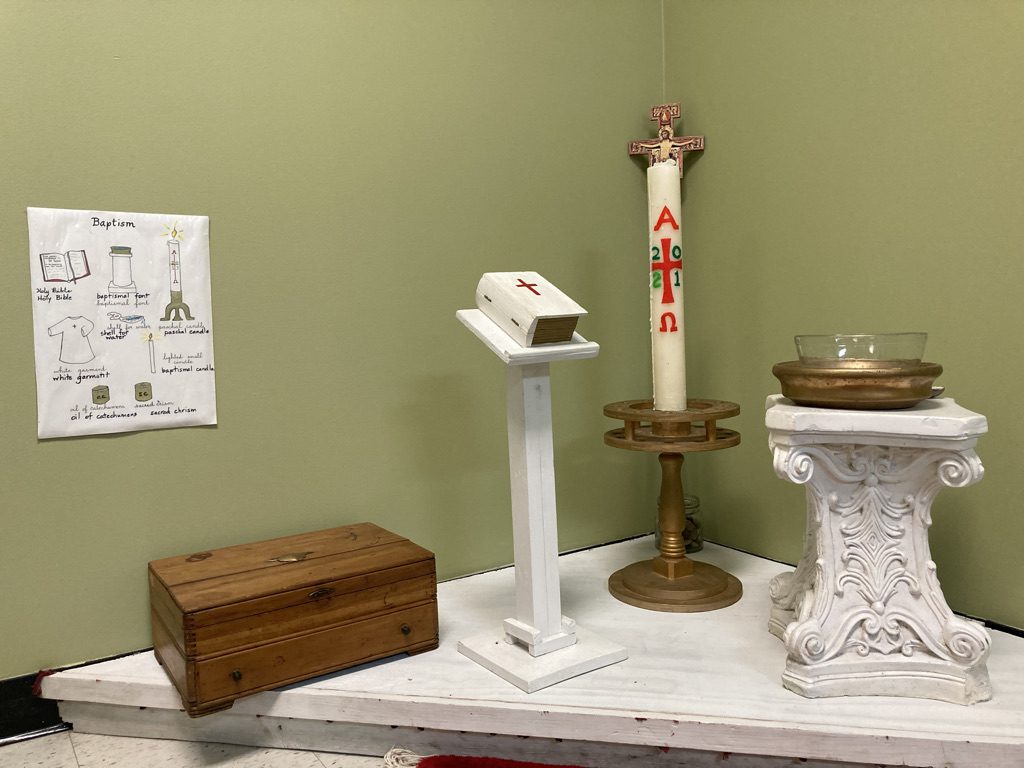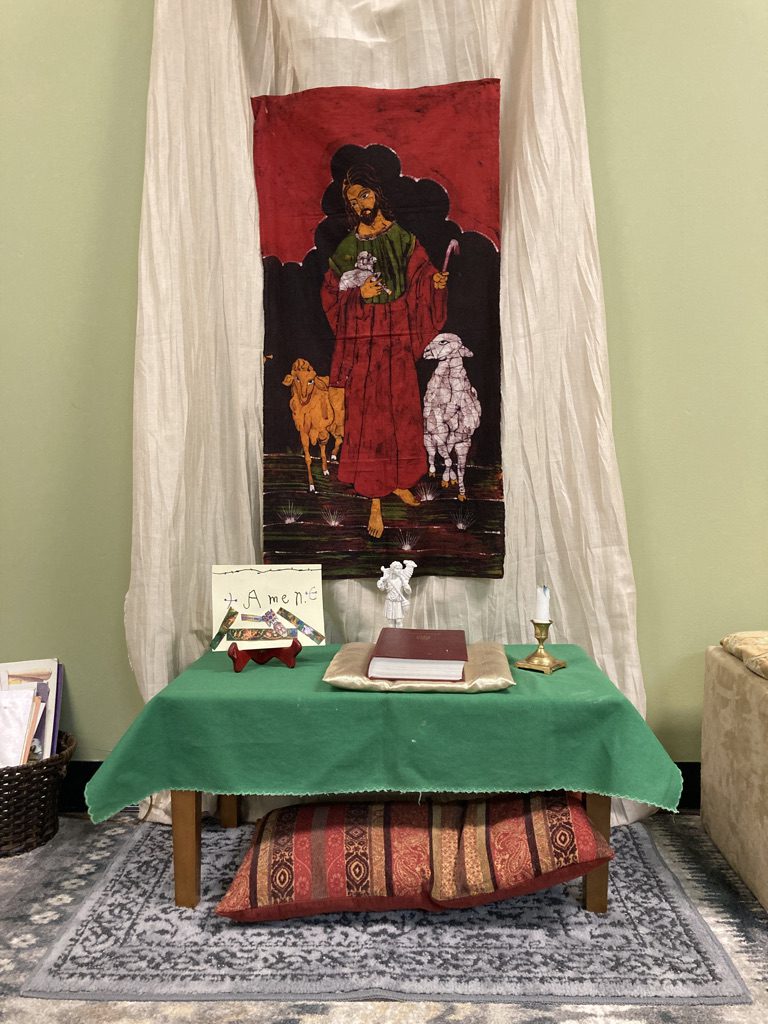 Help needed for our CGS program:

Carpentry: do you like to build things? We need a few materials built.
Are you handy with sculpting clay? We've got a job for you!
What about painting small figures, or doing calligraphy? (or even printing neatly)
Do you sew? We have need for a few small polishing mitts (for the 3 -6 year olds) to be made from flannel. We have the template.
Cloths for the prayer table, in the Liturgical colors
Paper cut-outs of some materials for Level I and Level II
And last, but definitely not least, we will need 1 or 2 people to assist with the weekly Catechesis sessions. If you are curious and maybe even interested, I invite you to come in and explore further. It would be important for you in making such a commitment to have an understanding of what the catechesis really is and what is involved. Rebekah will provide a training session for those who may be interested.