Global Health Ministry Update!
We had a wonderful Tanzanian inspired fundraiser dinner, catered by Inspire Café and hosted at the home of Mike and Barrie Simpson on September 10th. We raised $15,000! This is enough to cover the costs to finish the remodeling of the clinic, to purchase all the supplies needed to fully furnish the clinic and to cover medicines for 9 months! Sr. Sarah wrote, "I will never stop appreciating St Patrick's support and everything you're doing for the community of Kifuru! Ooh a Dream has come true!!"
Thank you so much to everyone who contributed – monetarily or through your encouragement, thoughts and prayers!!
We want to especially thank the organizing committee: including Mike and Barrie Simpson, Debra Brittenum, Don Farrell and Susan Smith. Thank you to the Simpsons for hosting the event in their beautiful home, Marvin for all your help with publicizing the event, to Inspire Café for the amazing Tanzanian Inspired dishes, to Vernon Adams for his beautiful Tanzanian inspired painting, to Julie and Reed Long for the gorgeous flowers, to Angelica Rendek and Ekpe Abioto for the amazing music and to Kathleen Allos for all your help! Thank you to Fr. Val and the Parish Council for your encouragement and support and to Julie Boland for keeping meticulous notes of all the incoming donations. Thank you to everyone who was able to attend the dinner or contribute including:
Anita Houk
John Wrigley
Ashley Donati
Katie Busby
Catherine Pvillalta
Kirk Whalum
Chris Claude
L. A. Armstrong, Jr.
Dan Poje
Lester Brown
Dave & Marsha Smith
Linda Prewitt
Debra Brittenum
Louis Fort
Debra Perry
Louis Van Tol
Delia Molinski
Louise Terry
Doan Dinh
Marty & Linda Lipinski
Elizabeth O'Connell
Megan Carter
Ellen Weirich
Michael Watermeier
Ericka Gunn-Hill
Patricia Schoembs
Gene Mangiante
Pete Alfonzo
Gerry Taulman
Phil Woodard
J.T. Weirich
Regina Whitley
Shannon Curtis & Hank Haney
Jan Kidder
Rogean Cadieux-Smith
Janice Vanderhaar
Jeannine Gaudet
Sr. Joan Byrne
Joe and Dorothy Weems
Thomas Leech
Joe Catrambone
Tom and Kay Whitman
Yvonne Fournier
Anonymous Donors
Everyone else who supported in one way or another!!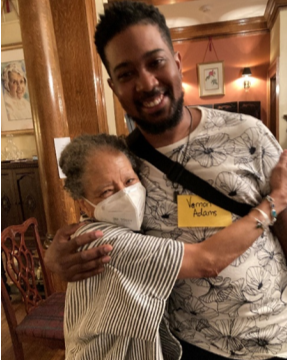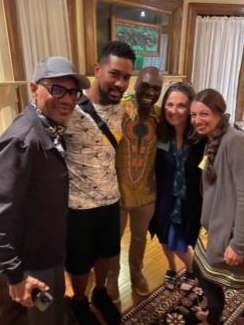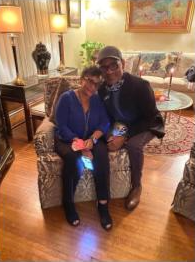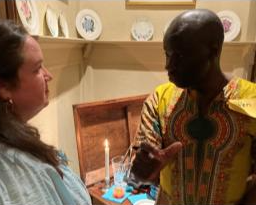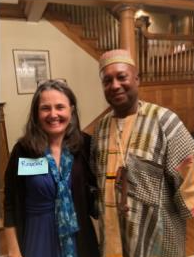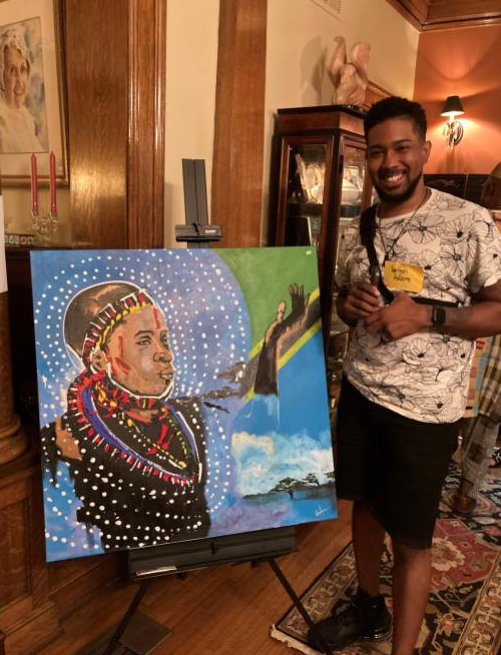 Ways you can get involved:
1) Donations
a. The need is ongoing, and we hope to help fundraise for a 4-wheel vehicle to transport patients to the clinic as well as to the hospital in case of emergencies. We also help to fundraise for a well and water filtration system for access to clean drinking water. Currently, villagers have to walk up to 13 km to get water! Many of the diseases the Sisters encounter are preventable with access to clean water.
b. Checks can be made out to St. Patrick with Tanzania Ministry in the memo or online here: https://gofund.me/50ae63ae
2) Prayer
3) Volunteering (if you're interested contact Stephen Juma – sojuma55@gmail.com)
Also, we hope to make this an annual event so look for updated information on the next date!