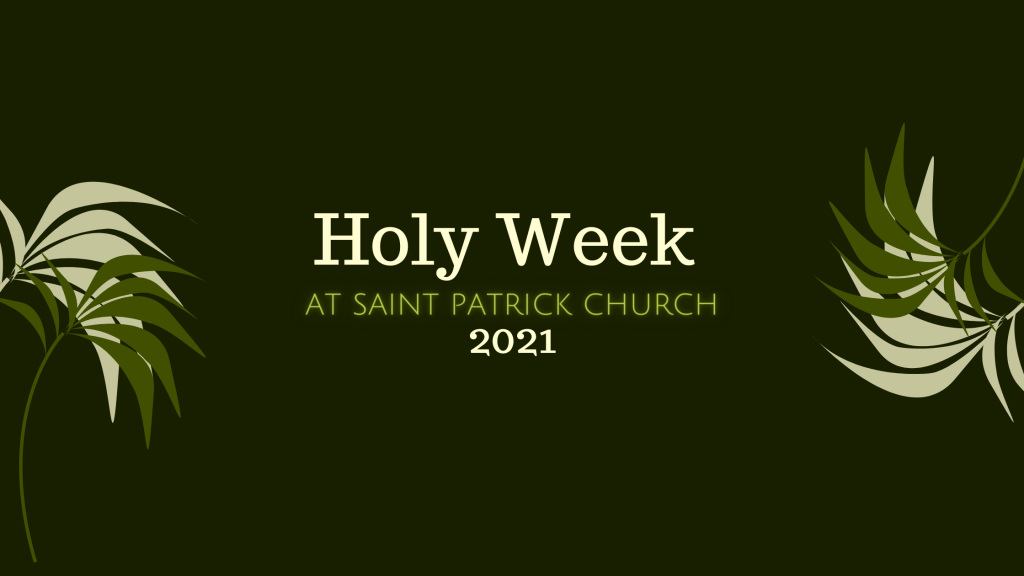 On Palm Sunday, between 9:30 and 6 pm, we will have a drive-thru to distribute palms and new issues of Living with Christ for those who would prefer to join the Sunday liturgy from home. We will be distributing the palms in front of the Annex's back entry (in the small parking lot) of Pontotoc.
Palm Sunday

Palm Sunday will include 3 regular Masses (8:30 am, 11:00 am, and 5:15pm). For 8:30 + 11, we will congregate at the Center and process up S. 4th Street to the front doors of the Church.
At 5:15 Mass, we will congregate by the front doors on MLK Ave and process into the Church.
(Wednesday of Holy Week)
Spring Spruce Up + Jesus Christ Superstar!
We need volunteers to help us clean up the church before our sacred Triduum starts on Holy Thursday. We will be cleaning from 3:00pm-5:00pm, then attend 5:15 Mass, before sharing a meal and an outdoor viewing of Jesus Christ Superstar in Father Val's backyard!
Holy Thursday
Mass of the Lord's Supper at 7pm. It will also be streamed on Facebook.
Good Friday
Neighborhood Stations of the Cross at noon (12pm). We will gather at 11:30 and start promptly at noon.
The Liturgy of Good Friday at 3:00pm.
Holy Saturday / Easter Vigil
Easter Vigil in the Holy Night at 8:00pm.
Easter Sunday
Sunrise Mass at Calvary Cemetery at 6:45am
In-person Masses at 8:30 am and 11:00am
**no 5:15 Mass**
Please note: For the 8:30 a.m. and 11:00 a.m. Masses on Easter Sunday–Once we have a hundred people, we shall direct all others to the St. Patrick Outreach Center, where the Mass will be "streamed" live. Also, Holy Communion will be brought to all participating at the Mass there. For safety reasons, we shall not exceed a hundred people in the church. We appreciate your understanding and cooperation.