Our new phone system has been installed and we are working out the kinks. Communication to the Parish Office is improving greatly. Thank you for your patience!
A new feature to our system is the option to connect directly when there is a need for an EMERGENCY sick call. This is the first choice on the menu. All other requests should follow the prompts. Thee is an option to leave a voice message for any of the staff members. Not all of the extensions have been set up yet with a personal greeting.
Please feel free to call to let us know how we may be of service to you!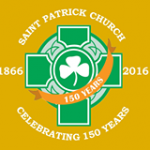 St. Patrick Catholic Church
277 South Fourth Street, Memphis, TN 38126
Church Office: (901) 527-2542 / closed Mondays