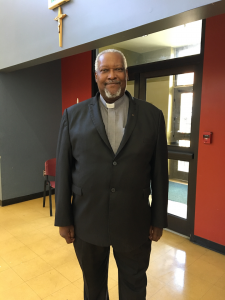 Our Deacon, Mr. Eugene Champion, has been sick and receiving outpatient dialysis three times a week for a period of time. Last week, Deacon Eugene went to Methodist Germantown Hospital and is being treated for pneumonia and a staph infection.
When asked if Deacon Eugene would like to receive guests while at the hospital, Anna informed Father Val Handwerker that it would be most welcomed.
Please keep Deacon Eugene, his wife, Anna, and their family in your prayers.