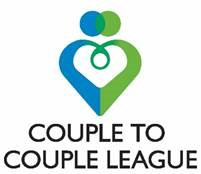 We are happy to announce that we are now offering Couple to Couple League Classes. The Couple to Couple League (CCL) provides Natural Family Planning (NFP) instruction that is both thorough and engaging. You'll learn the Sympto-Thermal Method, a modern, scientific and highly effective way to postpone or achieve pregnancy. With the guidance of a certified teaching couple, you and your fiancé or spouse will benefit from both their knowledge of the method and experience of using NFP in their own marriage.
St. Francis of Assisi Catholic Church
8151 Chimneyrock Boulevard
Cordova, TN 38016
3rd Meeting: Wednesday, June 13, 2018 06:30 PM Central Time
Click here to register now.
Wendy Vazquez
Director for Marriage Preparation/NFP
Catholic Diocese of Memphis
5825 Shelby Oaks Drive
Memphis, TN 38134
901.373.1222