We are pleased to announce Phase 1 of completed painted artwork for our front porch of the Office/Rectory building on 4th Street done by artist, Darlene Newman. Phase 1 artwork/MLK quotes consisted of two smaller "window" spaces, and the space above the front door of the Office, is a cost of $1,200.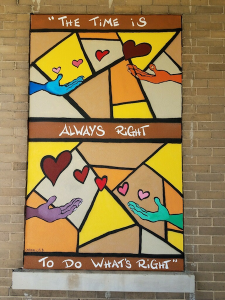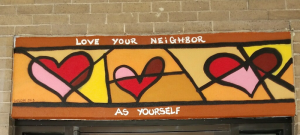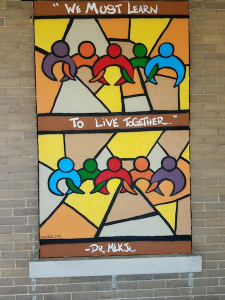 Phase 2 would be a larger side wall, at a cost of $2,000. We are hoping to get sponsor(s) and further donations to cover the cost of Darlene's work. This project is a win/win by connecting us with the Claiborne Temple art/concept, AND giving the work/business to a local mother working hard to teach her child at home.
Also thank you to Terry Woodard, who contacted Darlene Newman! If you are interested in contributing to this project, or have any questions, please contact Terry Woodard at (901) 351-8201.
To learn more about artist, Darlene Newman, please visit her website: darlene.fineaw.com.